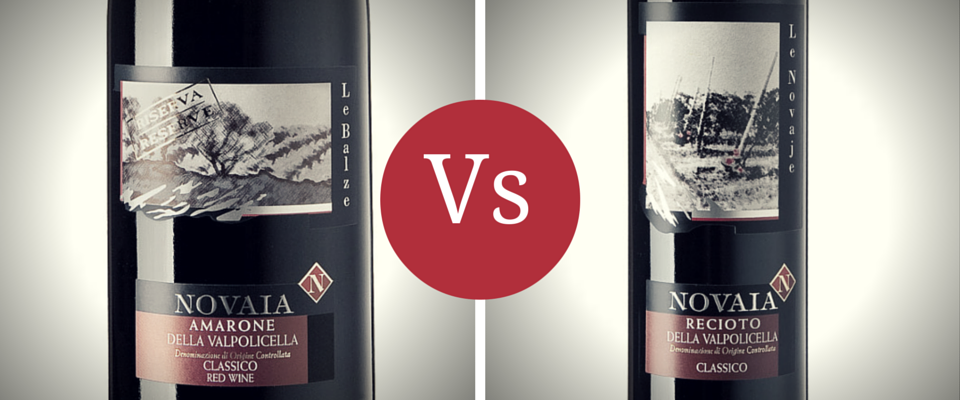 Amarone and Recioto are the two most renowned wines of Valpolicella. They are known and appreciated worldwide, but few know exactly about their origin and the relationship that there is between the two of them. They are both red wines, made with withered Corvina or Corvinone, Rondinella, Oseleta, Negrara and Molinara grapes.
Even the production process is the same, except for the final part.
In Amarone in fact all the sugar part contained in the must is transformed in alcohol, while in Recioto fermentation is interrupted before the earlier. From the former a well structured and alcoholic wine is obtained, from the latter a sweet dessert wine. Recioto was known already in Roman ages, when it was transported along the Claudio Augusta way to be served at the noblemen's banquets after being diluted with water and spiced.
The origin of Amarone is very recent instead. They say that a cellar owner at the end of the thirties had forgotten a barrel of recioto. After tasting it he would exclaim "This isn't a Amaro (Bitter), it's an Amarone (Big Bitter)". So the name that would make Valpolicella renowned worldwide was born.