Valpolicella and Lessinia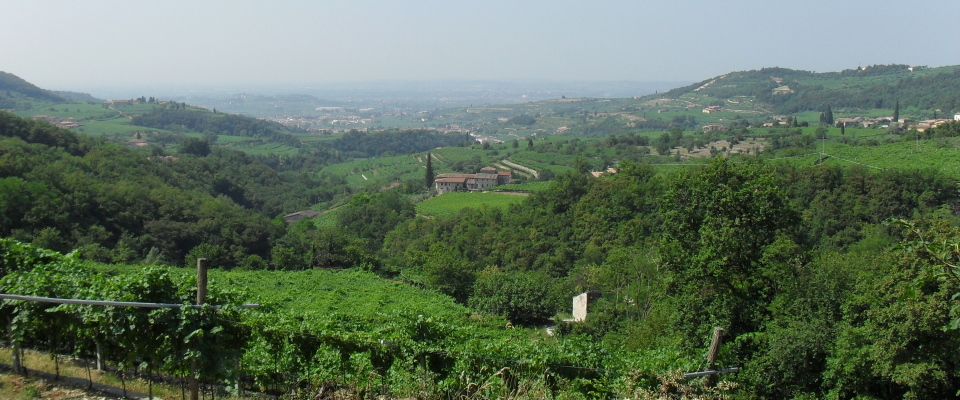 Marano di Valpolicella is the meeting point between two different worlds. On one side there is Valpolicella, with its gentle hills, vineyards spreading out everywhere, interrupted only by olive trees and cheery trees. On the other side Lessinia, land of wide fields, meadows full of cows and cottages where one can taste their local produce.
In Lessinia, an area full of fossile supplies, every rock evokes the Cimbrians, the Germanic origin population that lived here for centuries and which has shaped the places and their names, moulding the landscape and the character of its inhabitants. Lessinia is so hard as Valpolicella is sweet, with its Mediterranean climate, characterized by mild Winters and not too hot Summers, always with a breeze.
Here the grapes for some of the finest Italian reds are cultivated: Amarone, Recioto, Valpolicella Classico and Ripasso. Here, the vineyards' green, the typical dry wall terraces (called marogne), the tool huts, the ruins of the ancient castles convey to the landscape a sense of magic.
The Novaia farm is exactly at the crosspoint between these two environments. It has within the hardness of Lessinia, its boldness, dedication to work and being linked to the earth; at the same time it has the sweetness of Valpolicella, with the capacity of rejoicing for the extraordinary that this land gives.