Marano di Valpolicella is a small treasure chest between the hills of upper Valpolicella. The Vaona's family have always lived here, in harmony with the land and its produce. Just over three thousand citizens, the name Marano comes from the latin Marianum, meaning "land belonging to Gaio Mario", who would have had a castle built with a defensive function against Cimbrians. The Marano Valley, considered one of the most beautiful of Valpolicella, is characterized by gentle hills on which is topped by Mount Castelon. On its mainly volcanic lands great Valpolicella wines have always been produced, but it is famous also for its oil and cherries.
The typical procession that from the Santa Maria Valverde above Marano carrying a chariot with the ancient statue of Virgin Mary (made in 1600) until Mount Castelon, on the first Sunday after St Mark (last week of April).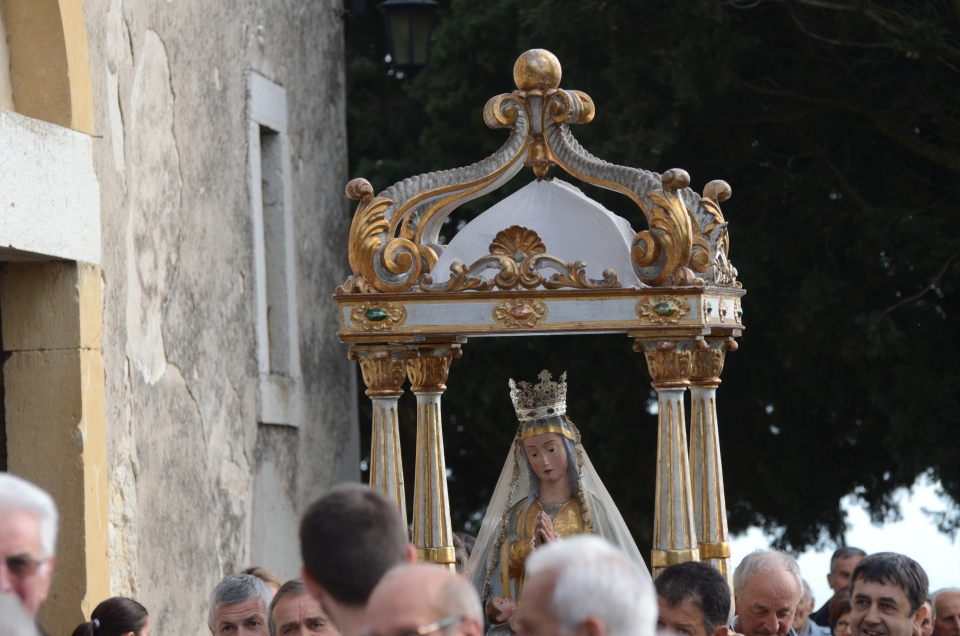 During the procession are songs and the recital of Rosario are interposed by the trombonieri's (gunners) shooting. These blunderbusses, weighing 50/60 kilos, with a fine wooden butt, bronze barrel and decorated bell-shaped opening, are held handled upside down on the left shoulder in order to contrast the gun's recoil. They belong to twelve ancient families of Marano and they were used to invoke protection for harvest.