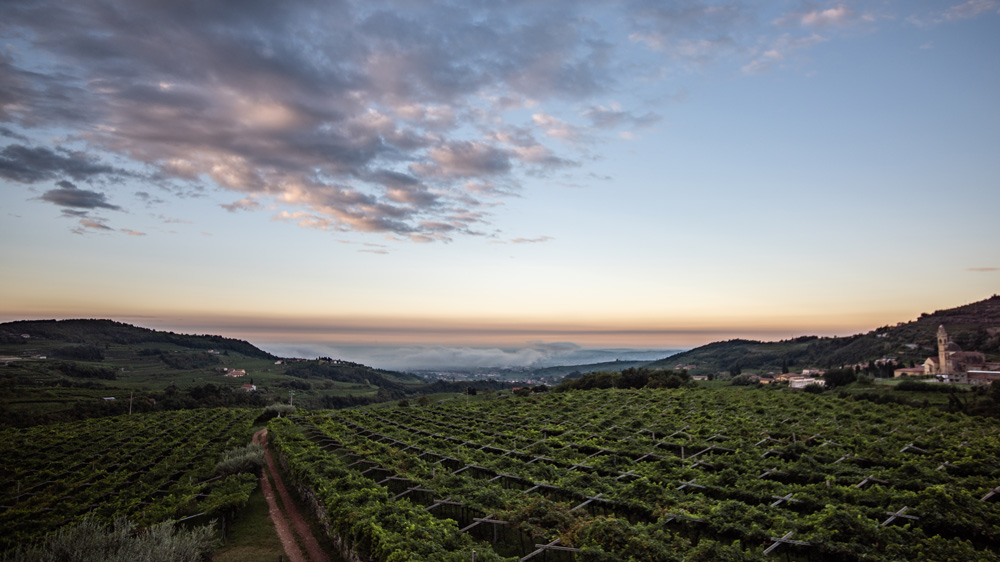 Here the vine presence in Valpolicella dates back to prehistoric times, as evicenced by the discovery of the Ampelophyllum fossil plants genus, ancestors of the Vitis silvestris and the Vitis sativa.
Proofs of the Vitis vinifera sativa cultivation (suitable for wine production) were found in the pre-Roman settlement of Archi di Castelrotto. Numerous grape vines of the "vitis raetica", which date back to the VII and V century BC, were found there. Vitis raetica comes from the toponym Raetia, a region that, in the Roman time, extended from the Danube to Canton of Grinsons, including Lombardy and Tyrol up to Verona.
Subsequent traces of the vines cultivation in the Valpolicella Classica date back to Roman times, when the Valpolicella wine (called Acinatico), arrived on the tables of imperial palaces and was celebrated by writers and poets: Catone, Plinio, Virgilio, Marziale and Svetonio.
The confirmation of the diffusion of the grape drying technique among Romans comes from the discovery of a roman Villa (II-III century AC) in a village called Ambrosian, situated between the villages of S. Pietro in Cariano and Fumane. In fact, some of its rooms were equipped with the hypocaust, an underfloor heating system used for the grapes drying process to produce Rhaetian wine.
Later in history, there have been numerous authors who praised the Valpolicella Valley and its wines and also many ministers who legislated about the need to protect the vine and its cultivation here.
Ernest Hemingway was a great admirer of Valpolicella wine: it is said that he consumed several liters a day when he was in Venice. In his novel "Across the River and into the Trees", published in 1950, Hemingway described it with these words:"Dry, red and friendly like the home of a brother with whom you get along".