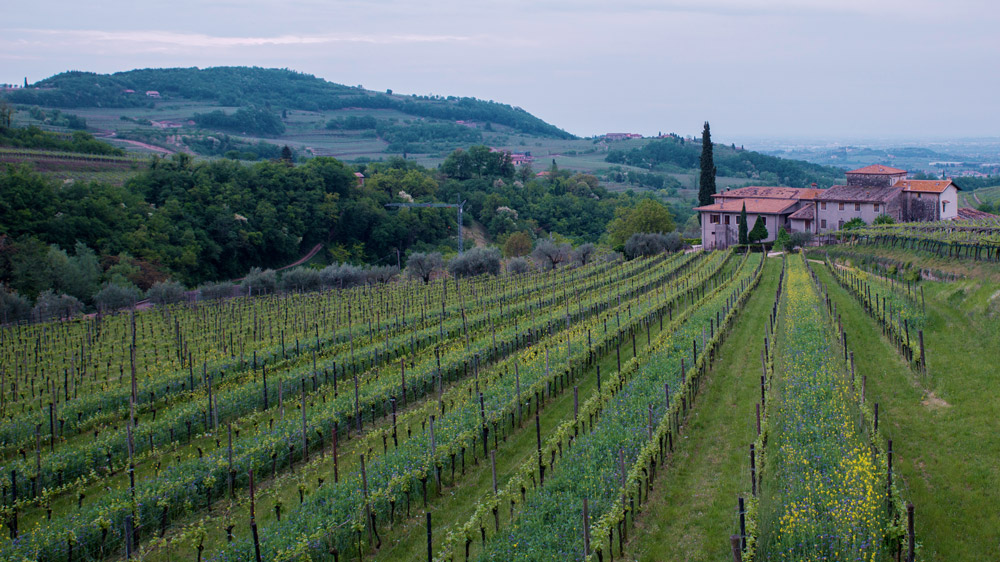 Novaia is a certified Organic Estate Winery: all of its product are BIO-certified.
For the Vaona family, the ORGANIC production is a cultural, ethical and responsible choice for the environment and the planet.
The cultivation is biological, organic and regenerative to respect and maintain the natural cycle of nature, preserving many varieties of plants, animals and insects which live in that habitat.
"We cultivate our lands with great respect in order to produce quality products. As custodians of this land that has been given to us, we have worked without using synthetic chemicals in respect of nature and of environmental sustainability criteria in order to have rich in life, balanced lands. This is a fundamental heritage not only for our wines and our lands but also for future generations."
To create a favourable environment to the plant development, the green manure (sovescio) is used in the vineyard, with the sowing of legumes, grasses and crucifers to increase fertility and soil texture.
In the prevention and care of the plant from the parasites attack (specifically the moths), the sexual confusion, a targeted natural biological struggle, is practiced. In this way, the butterfly reproduction is inhibited with the installation of moth female sex pheromone diffusers.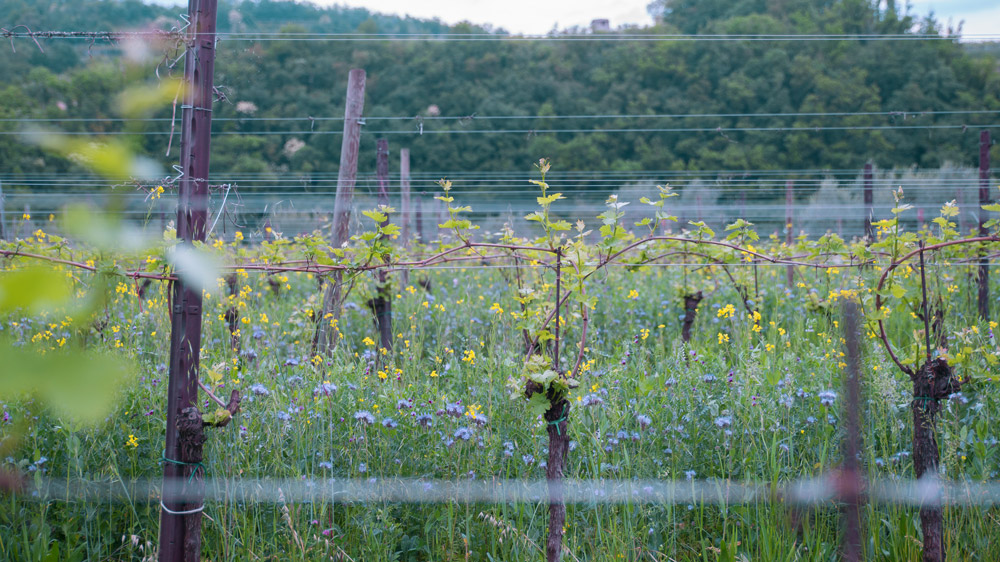 At Novaia the management is ecofriendly, organic and eco-sustainable: a healthy habitat rich in biodiversity, which hosts bees and pollinating insects, represents a fundamental heritage for the Novaia lands and wines. Our wines are healthy with authentic, elegant and structured aromas, with a great identity and a deep bond with the territory.
The estate is also equipped with a photovoltaic system, which is capable of supplying energy power to the new cellar autonomously.
Novaia estate winery supports the Association Terra Viva Verona, to promote the knowledge and practice of sustainable agriculture, with informative meetings for companies and private citizens.
Novaia is also a member of the Federazione Italiana Vignaioli Indipendenti (FIVI). The FIVI winemaker cultivates his own vineyards, vinifies his own grapes, bottles his own wine and personally takes care of his products. The Vaona family personally follows and takes care of the entire production chain.