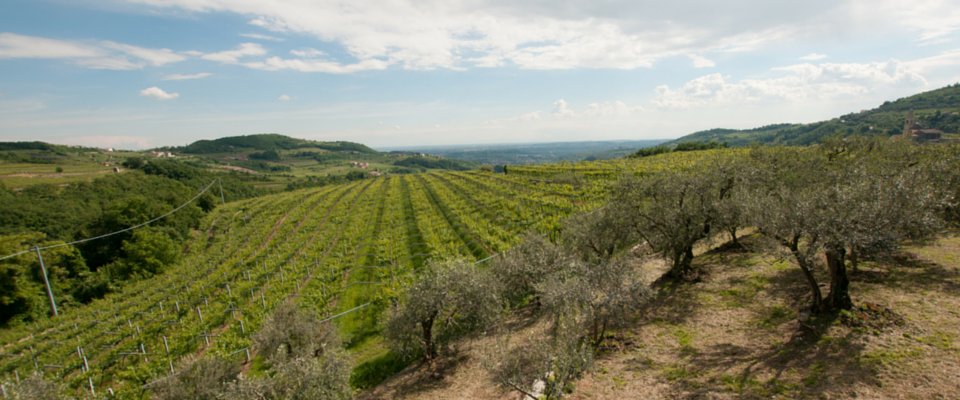 The Marano Valley's soil profiles, geo-morphological, micro-climatic and water characteristics are such that it's the ideal place for vine cultivation and for the subsequent grape withering.
The mild climate, strong thermal excursion between day and night and the almost total absence of fog during the year, make this area an interesting ecological niche. This territory is capable of yielding wines rich in scents, full of taste and of great structure, quality and longevity, particularly in the warmest and driest vintages.
These are the ideal conditions for making our Valpolicella Classico, Amarone and Recioto.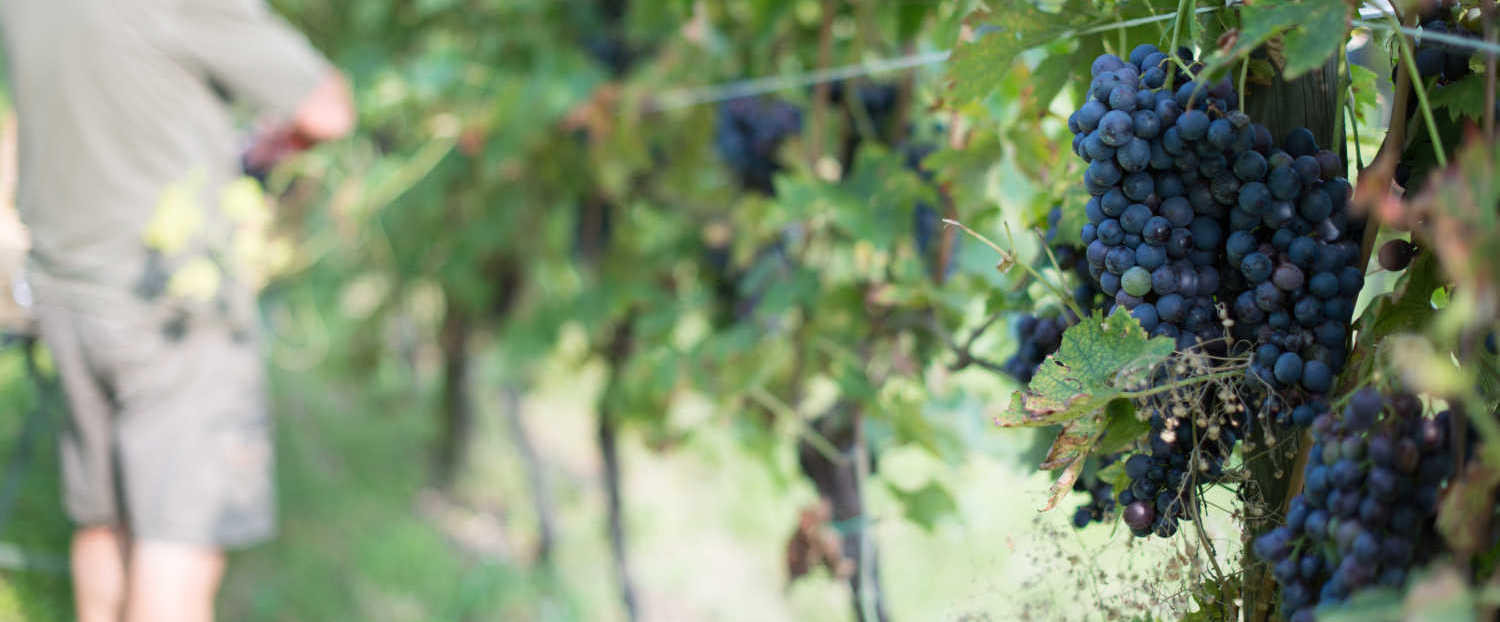 The farm occupies a surface of 10 hectares, 7 of which for vineyards. The altitude is between 250 and 300 metres above sea-level, facing South, South-East. Soils are marly and rich in clay, interposed with basaltic and tuff layers, with low fertility but drought resistent and particularly suitable for farming important red grape vine varieties: Corvina, Corvinone and Rondinella. Yields per hectare are kept low in order to achieve more extract and scent concentration: this was Cesare and Giampaolo Vaona's choice when throughout the years they almost completely substituted the traditional training system called "veronese bower" with the espalier one (guyot) which allows an improvement of the quality of the grapes produced, thanks to greater plantation density, better exposition of grapes and lower yields.
Vineyards are certified for organic production.
A few ancient rows remain cultivated with the bower system to testify the Valley's ancient wine making tradition and culture. Some plots are reserved for Oseleta and Turcheta. These old vine varieties, with high skin/flesh ratio, with very low yields, small grapes and bunches, but with intense aromas and scents, produce particularly colourful wines with good acidity. Molinara, another ancient vine variety, is kept only in the oldest vineyards.
Particular care is reserved to leaf walls and pruning management.
Pruning is aimed, anti-parasite prevention is organic. Harvest is carried out by hand and in more phases to allow grapes to ripen on the plant, guaranteeing warm, elegant, full-bodied, structured and long-lasting wines.
The best grape bunches, designed for withering for producing Recioto and Amarone wines, are strictly selected directly in the vineyard. Of medium size and with sparse grapes, healthy and perfectly mature they are placed with care in wooden cased with a capacity of 5 kg. Thinned out in a single layer they are placed in a traditional hill "fruttaio" (drying room) which is perfectly aerated at an altitude of 400 metres above sea level, for natural over-ripening.