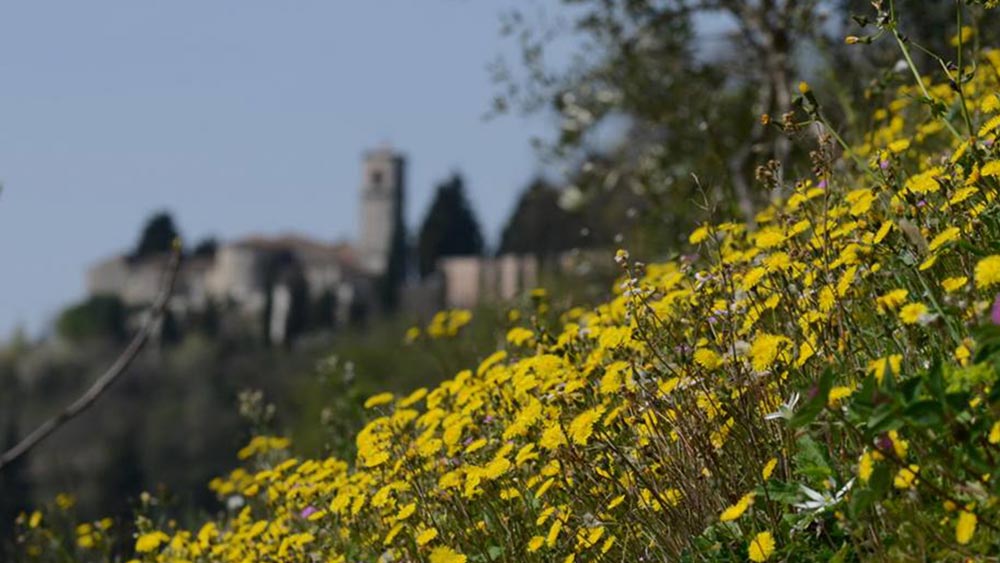 Marano di Valpolicella, in the Marano Valley, is considered the pearl of the Valpolicella Classica: here the green of vineyards, the white of cherry trees, the presence of terraces with dry stone walls and remains of ancient manors make this landscape magical and suggestive.
In Marano two worlds meet: on the one hand the homonymous Valley, with soft hills, vineyards that spread out visibly and are interrupted
only by olive and cherry trees, a sort of Mediterranean climate with mild winters and mild and windy summers. On the other hand, north of the Valley, the Lessinia, a land of large meadows, pastures, sinkholes and monoliths.
Since ancient times, Marano and its mainly volcanic soils have been famous for the production of olive oil, cherries and great wines, today the Valpolicella, Ripasso, Recioto and Amarone wines.
The name Marano comes from the Latin word "Marianum", which means "land owned by Gaius Mario", who built a castle to defend the Valley against the Cimbri people of Lessinia. The castle was situated on Monte Castelon, which still dominates the valley today.
In addition to the castle ruins, today Monte Castelon retains traces of the existence of an important temple dedicated to the Goddess Minerva's cult, in Santa Maria di Minerbe.