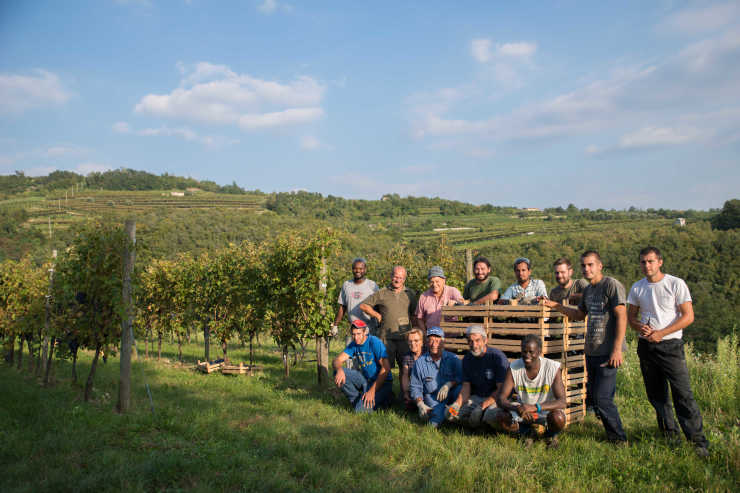 Here are some photos and a brief review of the the 2014 harvest, the first to be certified as Bio.
General observations
The 2014 vintage will surely be remembered as one of the strangest and most difficult to interpret. I think that a a good winemaker must know how to manage even these extreme vintages in order to seek wines that are expression of that exact production. We tried doing this by producing only the range of our basic wines, skipping the "riservas" and selections.
The year printed like a seal on the bottle should be capable of reminiscing the efforts, fears and choices that each of us producers has been through during the season.
Grape quality
Unfortunately grape quality was partly compromised by fungi attack leading to a selection of only 20% of the best grapes for the production of Amarone, while the remaining 80% was used for producing Valpolicella.
The sorting in the vineyard of grapes with unsuitable characteristics lead to the exclusion of about 15% of production. The grape yield in the vineyard reached on average 8000 kilos per hectare (minus 20% in comparison with 2013).
The withering was carried out regularly with a minimum use of the air conditioning system only for a couple of weeks in November.
Take a look at the photo gallery