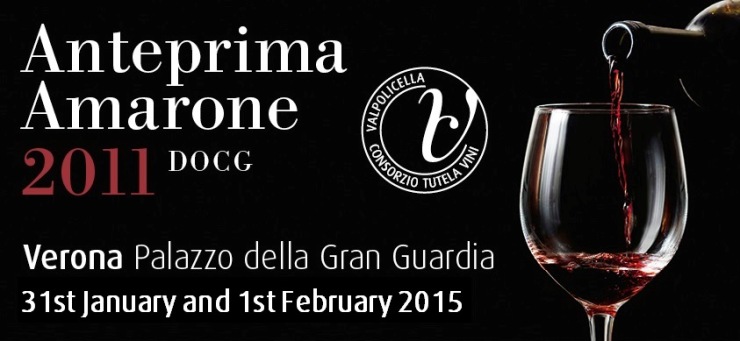 From 31 January to 1 February 2015 in the ancient Palazzo della Gran Guardia in Verona, the annual appointment with "Anteprima Amarone" returns. The event is organized by Consorzio di Tutela Vini Valpolicella and has reached its 12th edition with the aim of promoting the new vintage to the press, field experts and consumers.
This year the event is part of the "Dall'EXPO ai Territori", which consists in a project promoted by the Department of Territorial Cohesion with the aim of enhancing the link between culture, art, landscape and food and wine heritage.
Our winery is taking part to "Anteprima Amarone" with other 63 wineries from the territory, all producers of Amarone della Valpolicella and each one will be bringing the latest vintage, the one of 2011, for tasting and comparing it with other vintages, in order to allow experts to assess the evolutionary differences of the most renowned wine of the area.
The event is extended to the entire Verona town centre thanks to the collaboration with Confcommercio Verona, who decided to involve shops and restaurants of the centre through the shop window exhibition of bottles by the participant wineries, accompanied by a board with the image of Anteprima Amarone. Even a few restaurants are taking part in the event, organizing theme dinners with a tailored menu dedicated to "Anteprima Amarone" with dishes paired with Amarone Docg.
Opening days and timetable of the event:
31 January 2015 – from 4 pm to 7 pm
01 February 2015 – from 10 am to 6 pm
Ticket cost: 30 euros